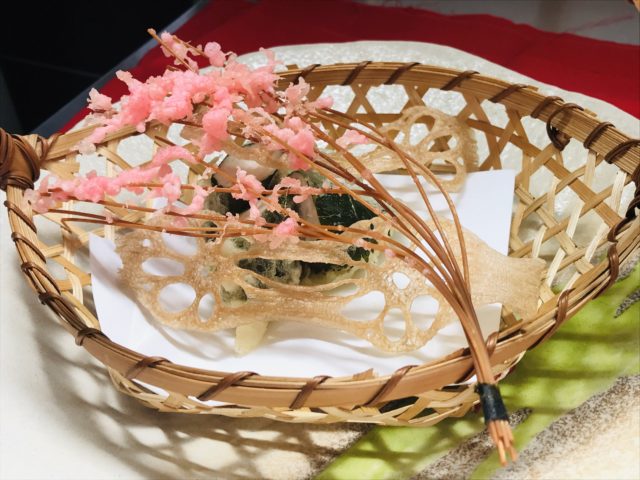 Cooking Training Class start!-Japanese cuisine-
2020.06.09
Hello everyone♪
Thank you for visiting DAICHO's blog.
Cooking Training classes have started at D

A

ICHO‼
※We take sufficient measures in accordance with the guideline established
by the country to prevent new-type coronavirus infection.

So, this time I would like to introduce a part of the practical training class.
Today, I would like to introduce the Japanese cooking practice 
by the second year students of the Comprehensive Cooking Course.
Today's menu is two dishes,
"Takiawase(炊き合わせ), Kanisakurabaage(蟹桜葉揚げ)"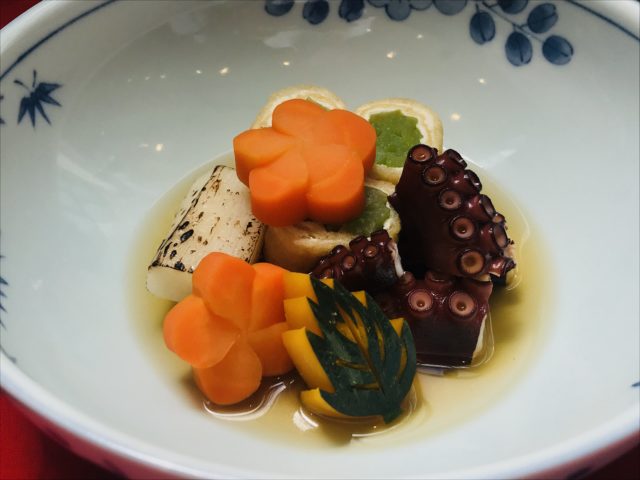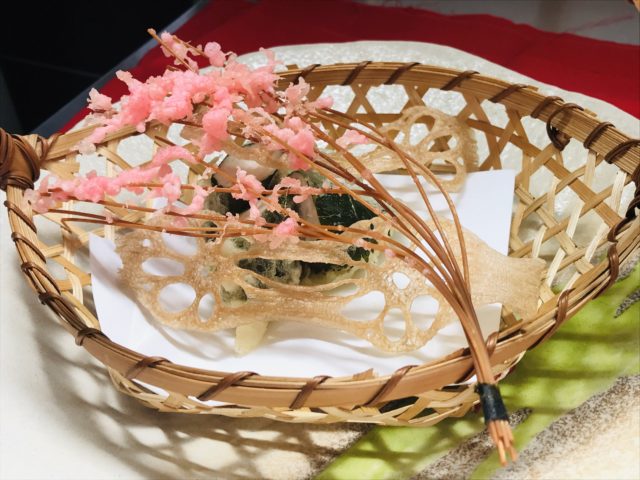 Even if it looks simple, the cooking process made by professionals is
different in how you spend your time and effort.

First, each ingredient is cut into decorative and
carefully preparedto enhance its
appearance, texture and flavor.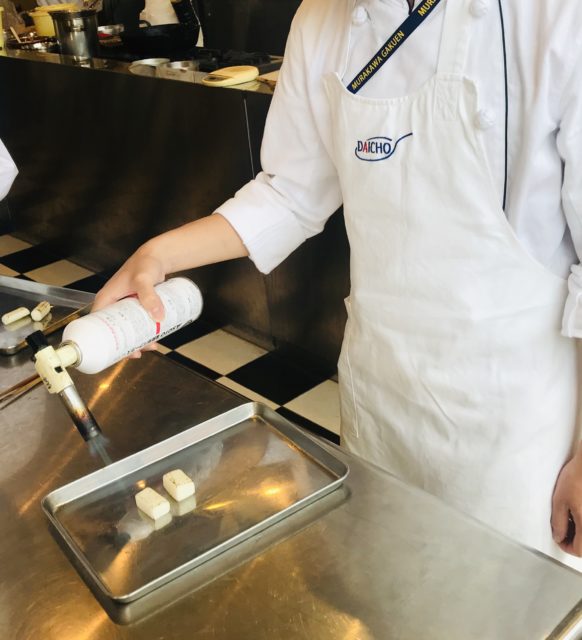 And when the preparation is over, cook with different proportions of soup stock.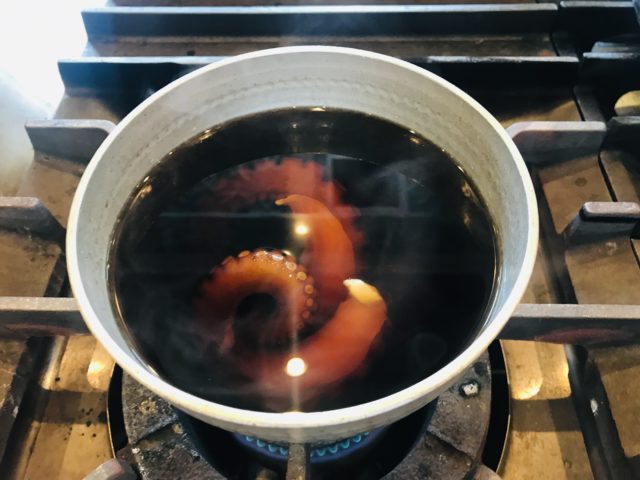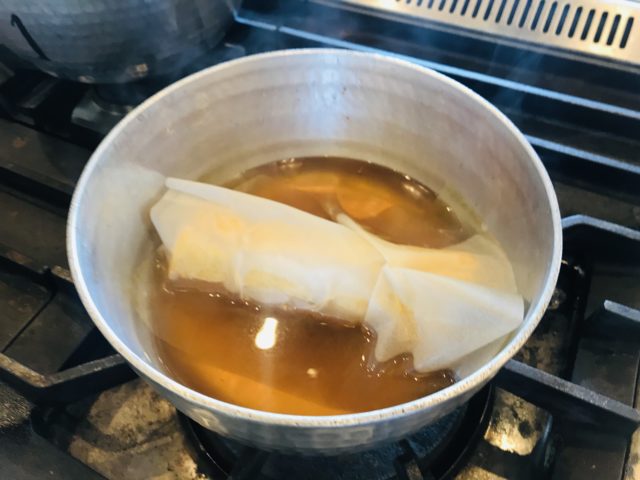 There are several reasons for dividing the soup stock,
・Because the time it takes to cook depends on the ingredients
・Because there are foods that you want to soak with color and
cook, and foods that you want to complement the color of the food
For these reasons, we will change the amount of heat and
the proportion of soup stock to finish.
This is a professional skill✨

Then, in "Kanisakurabaage(蟹桜葉揚げ)",
katsura peeling of lotus root is fried as a decoration.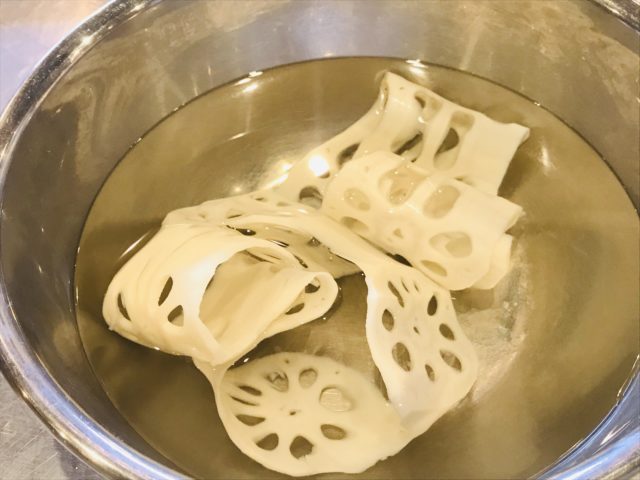 In the 2nd year, the level was gradually improved
by making full use of the radish Katsura peeling technique
that we practiced a lot in the 1st year.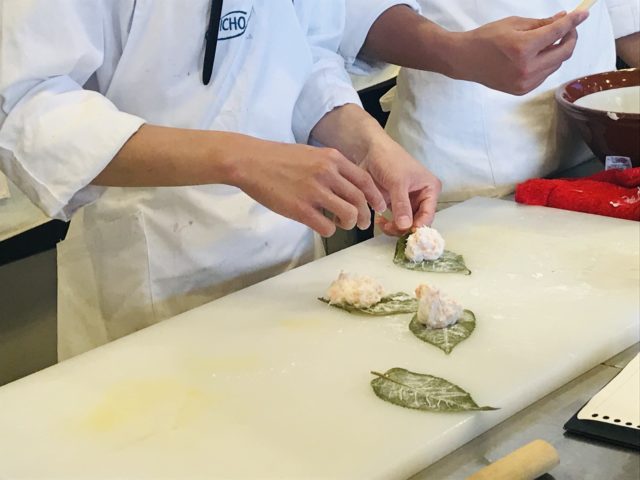 And what is the decoration in the shape of a cherry tree?
It's made by frying somen!!☟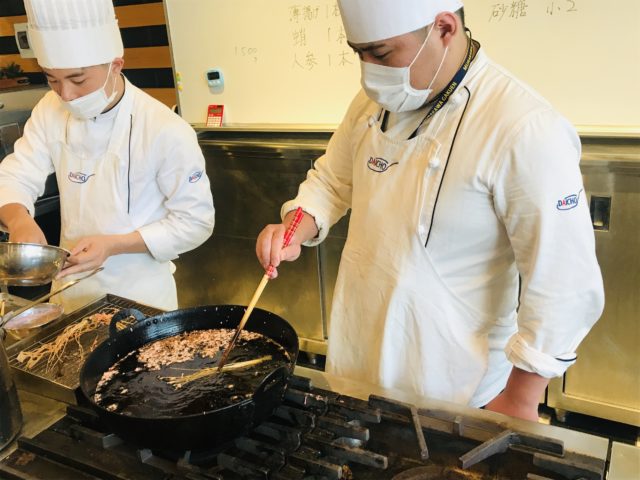 It was a Japanese cooking training where the hearts of `hospitality'' for customers who were able to use it even after they appeared on the professional scene😊

Now, here is an important news for you! 
DAICHO will start AO entry exam from June 1st!
💭What is the AO entrance examination? ?
💭What do you need for entry? ?
💭I haven't decided because I'm at a loss.

Those who think,,,,
Let's participate in DAICHO's open campus once

Special guests will come to the open campus,In June
Information session on tuition and scholarships also held!


👇 Let's check the details with the URL below 👇
https://www.daicho.ac.jp/13814/