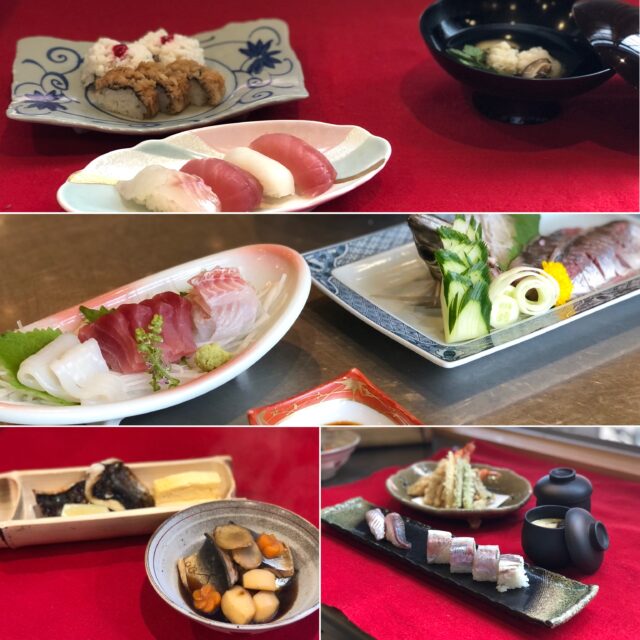 Schooling for correspondence course【Japanese Cuisine】
2021.09.09
Hello everyone 🤗
Thank you for visiting our blog.
DAICHO's correspondence course, [Japanese Cuisine]
DAICHO's correspondence course has two courses, Japanese Cuisine and Western confectionery.
Both are 6 months long and you can learn authentic cooking at home 😙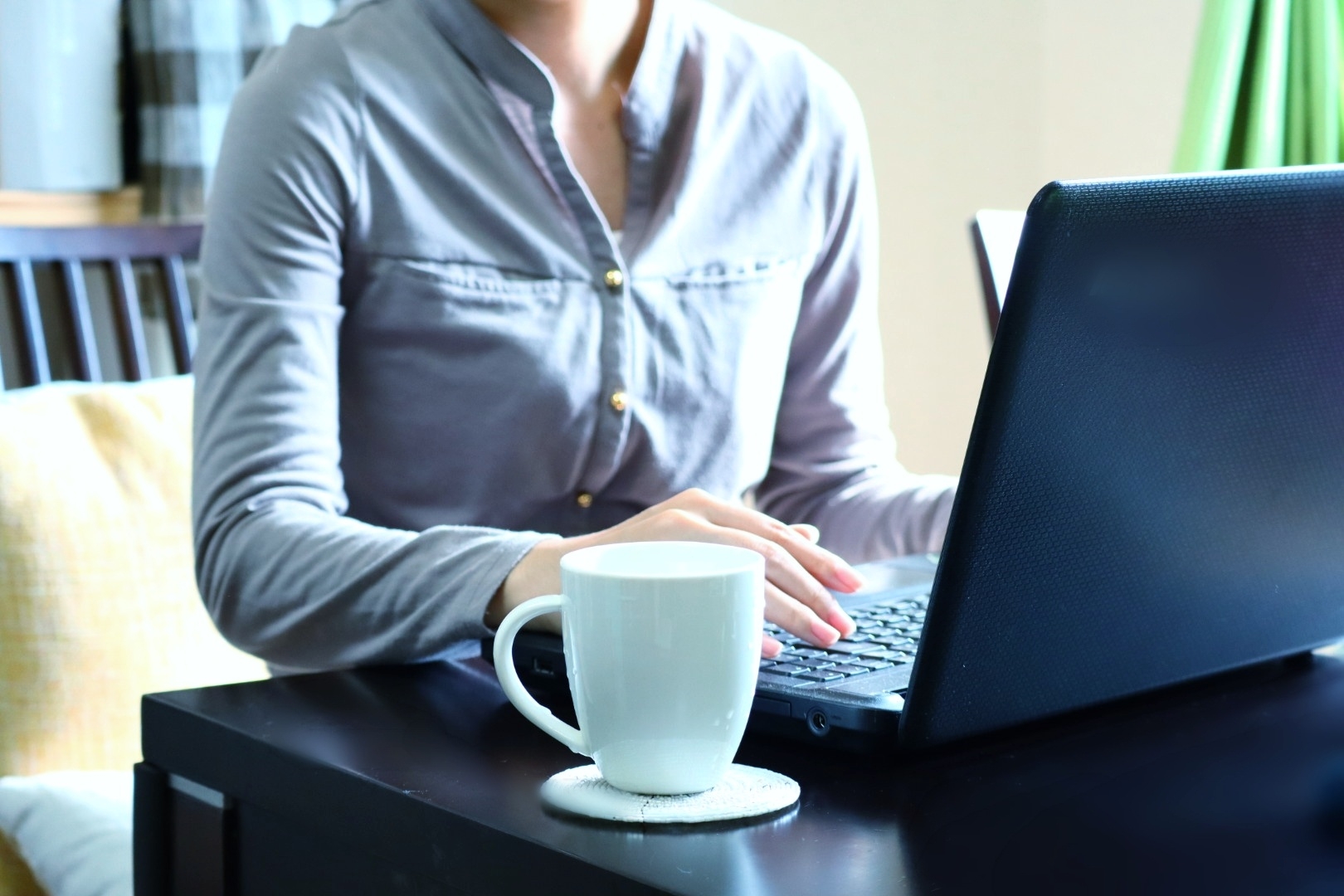 In 2013, Japanese food was registered as a "UNESCO Intangible Cultural Heritage".
A variety of ingredients and cooking methods that make use of the ingredients are really beautiful Japanese culture 🗾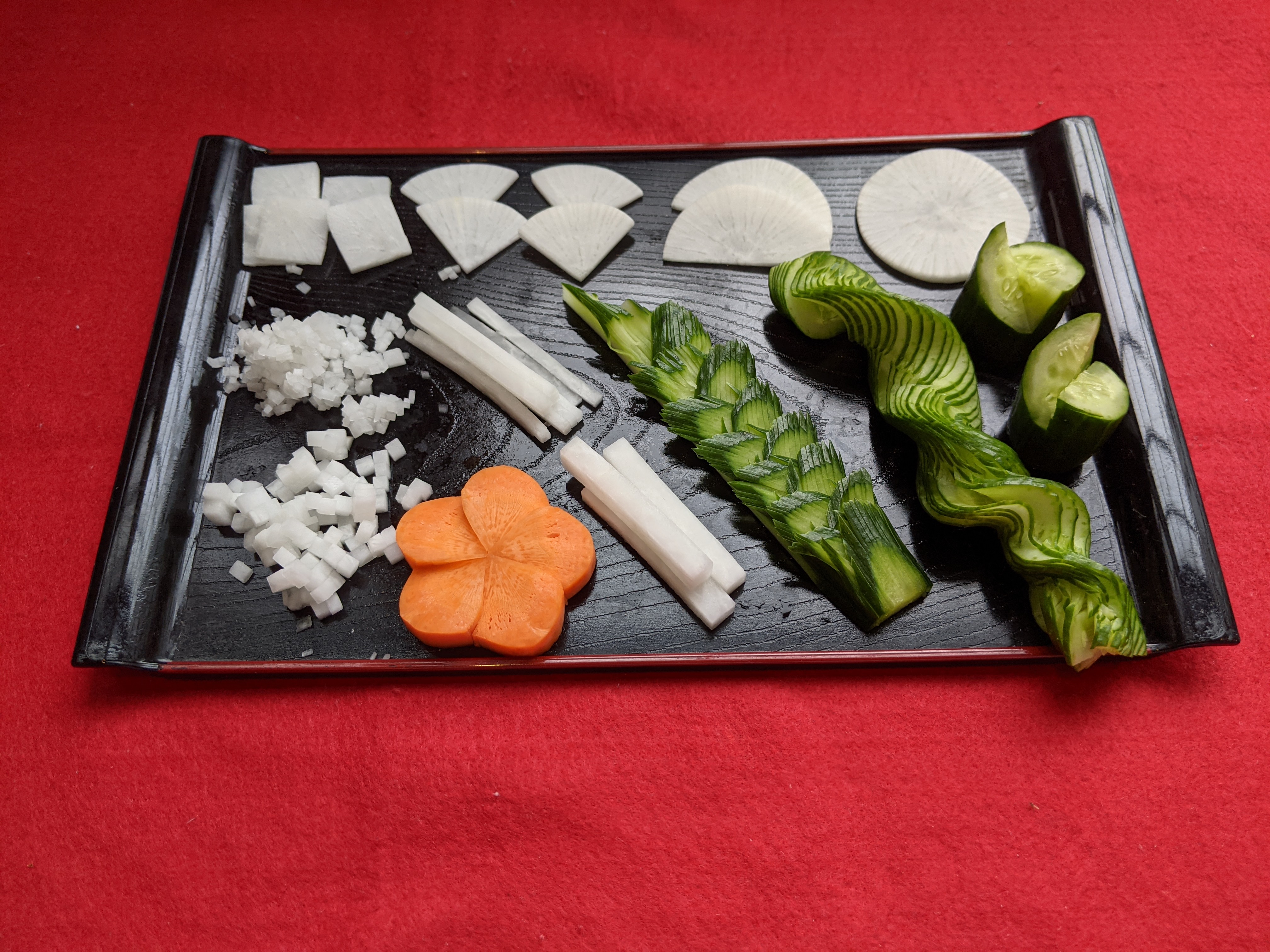 By the way,
the 2021 spring course schooling was held at Osaka Cooking Confectionery College.👏
Schooling is one of the benefits of correspondence courses where
you can learn directly from a professional teacher in a space equipped with professional equipment.
What kind of schooling was it ?. .. Let's take a peek 😆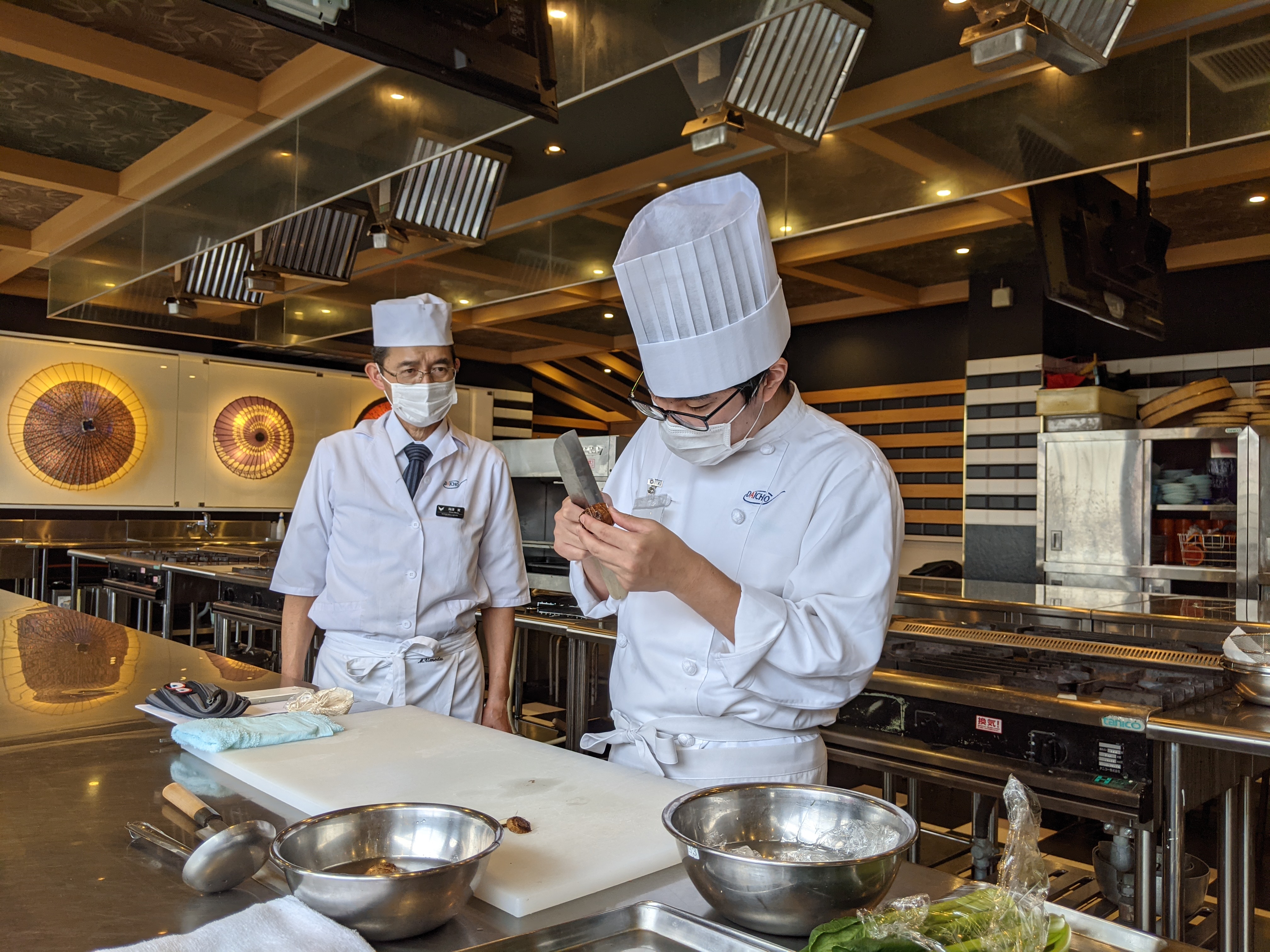 first day!
He learned the basics such as sharpening a knife, basic cutting, and how to make soup stock.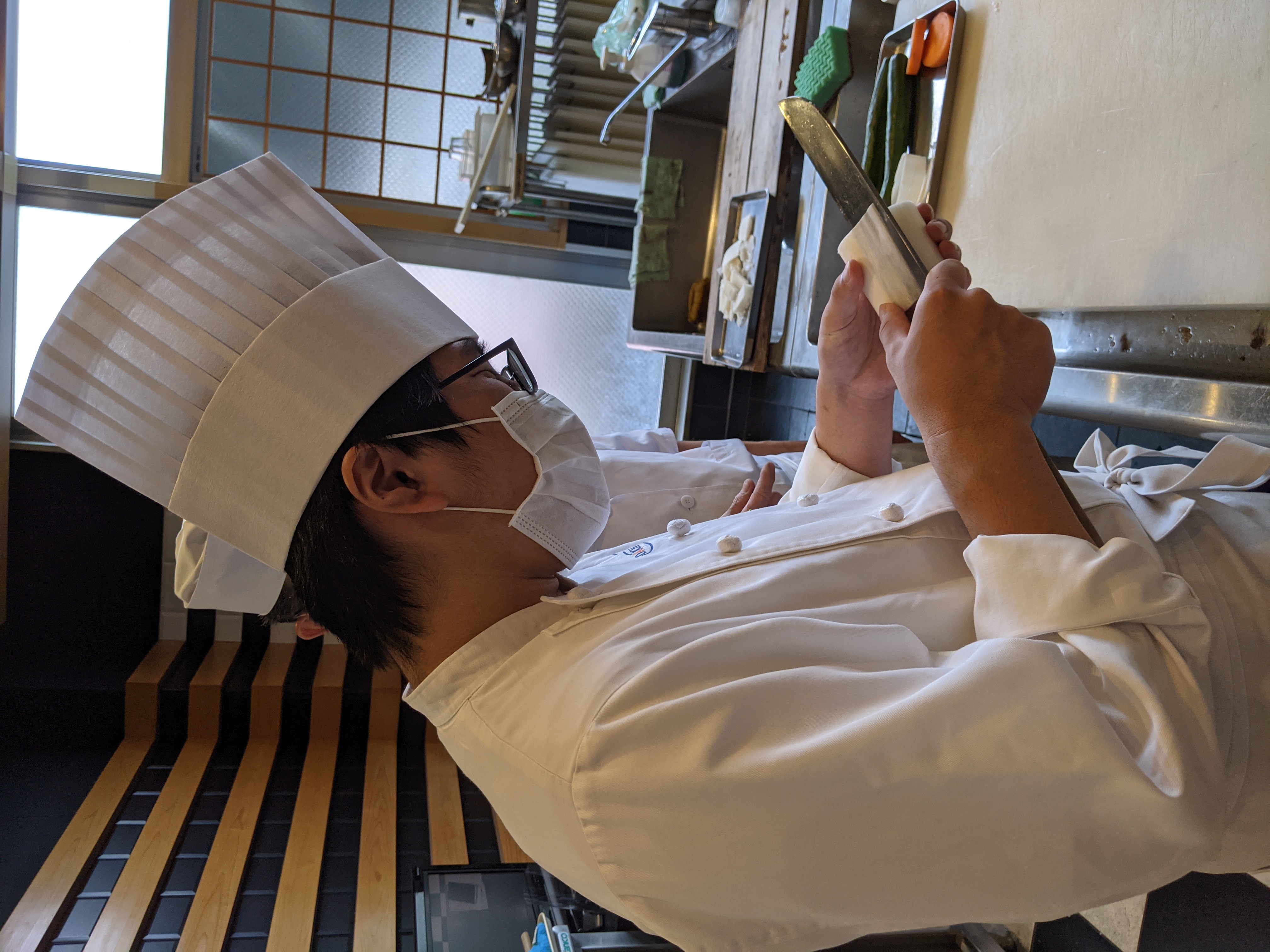 The teacher will be there to give you detailed advice.
Students can do it at their own pace 😊
The technique of "Katsura peeling" is the basis of various cuttings. You will be taught in detail how to use a kitchen knife.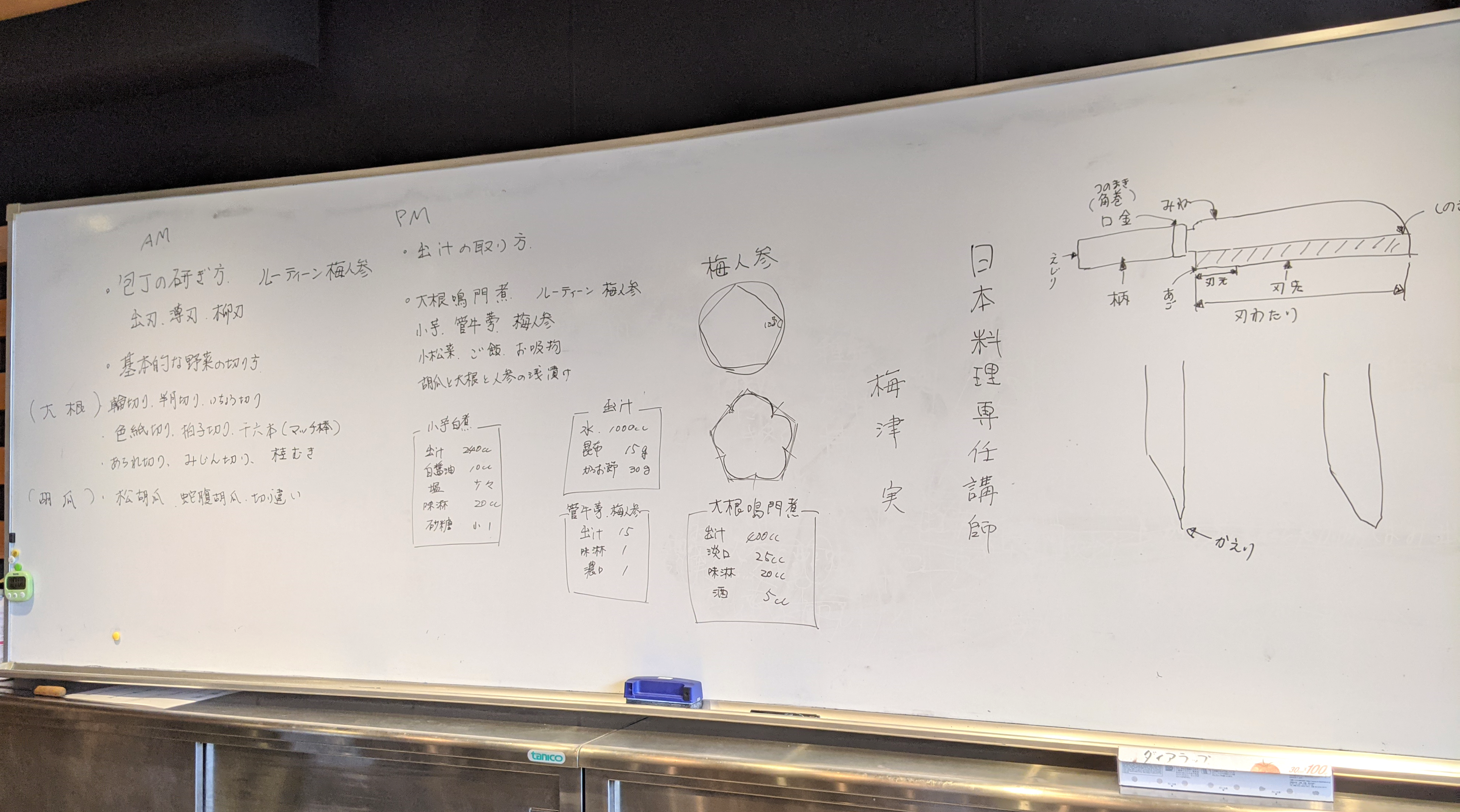 It's done.
Looks delicious!!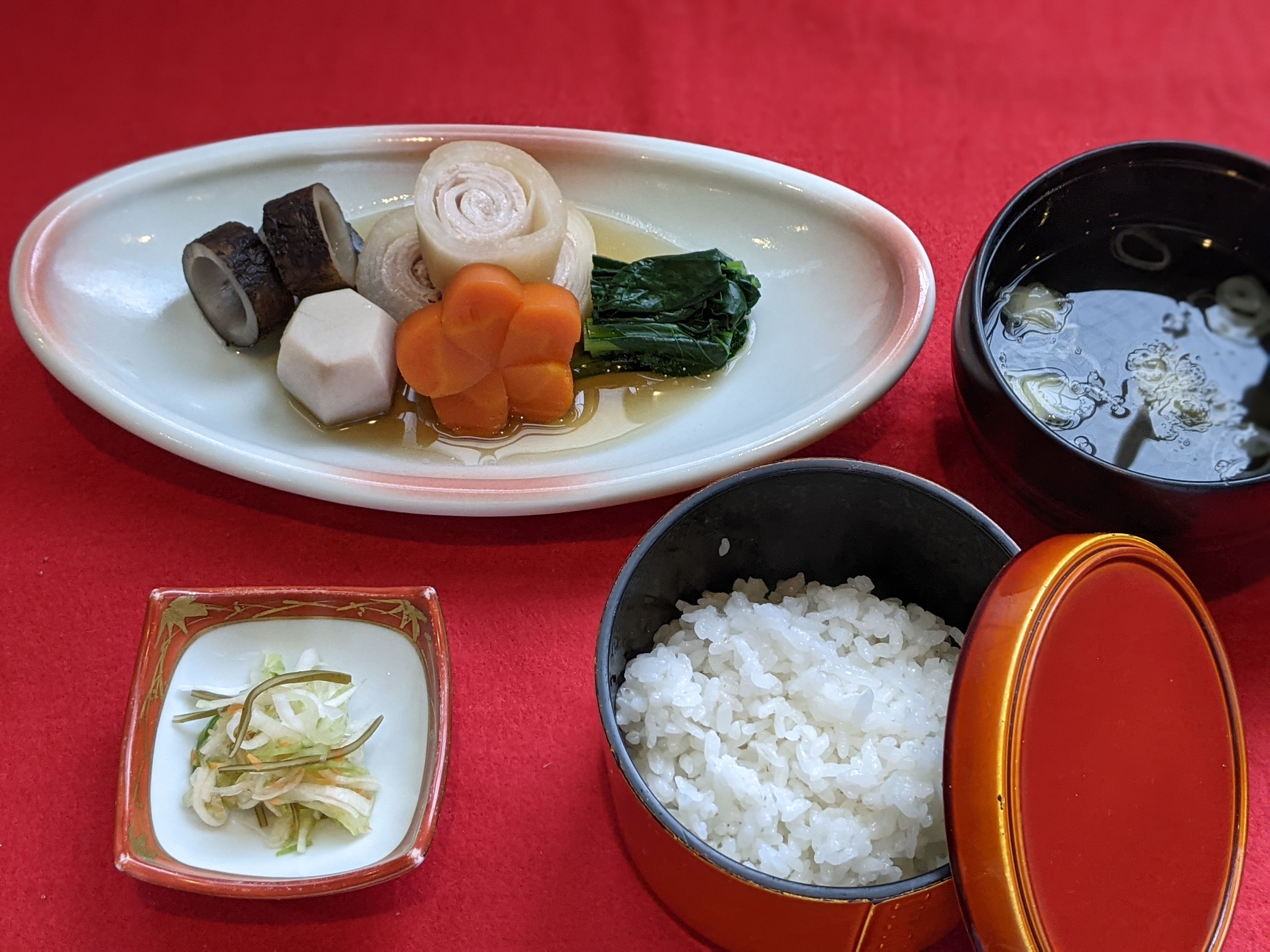 It seems that the "Narutomaki radish" stewed with daikon radish and pork roses was very delicious.
The students said they would cook the same food for their families 😊

~ Cooking made in 5 days of practical training ~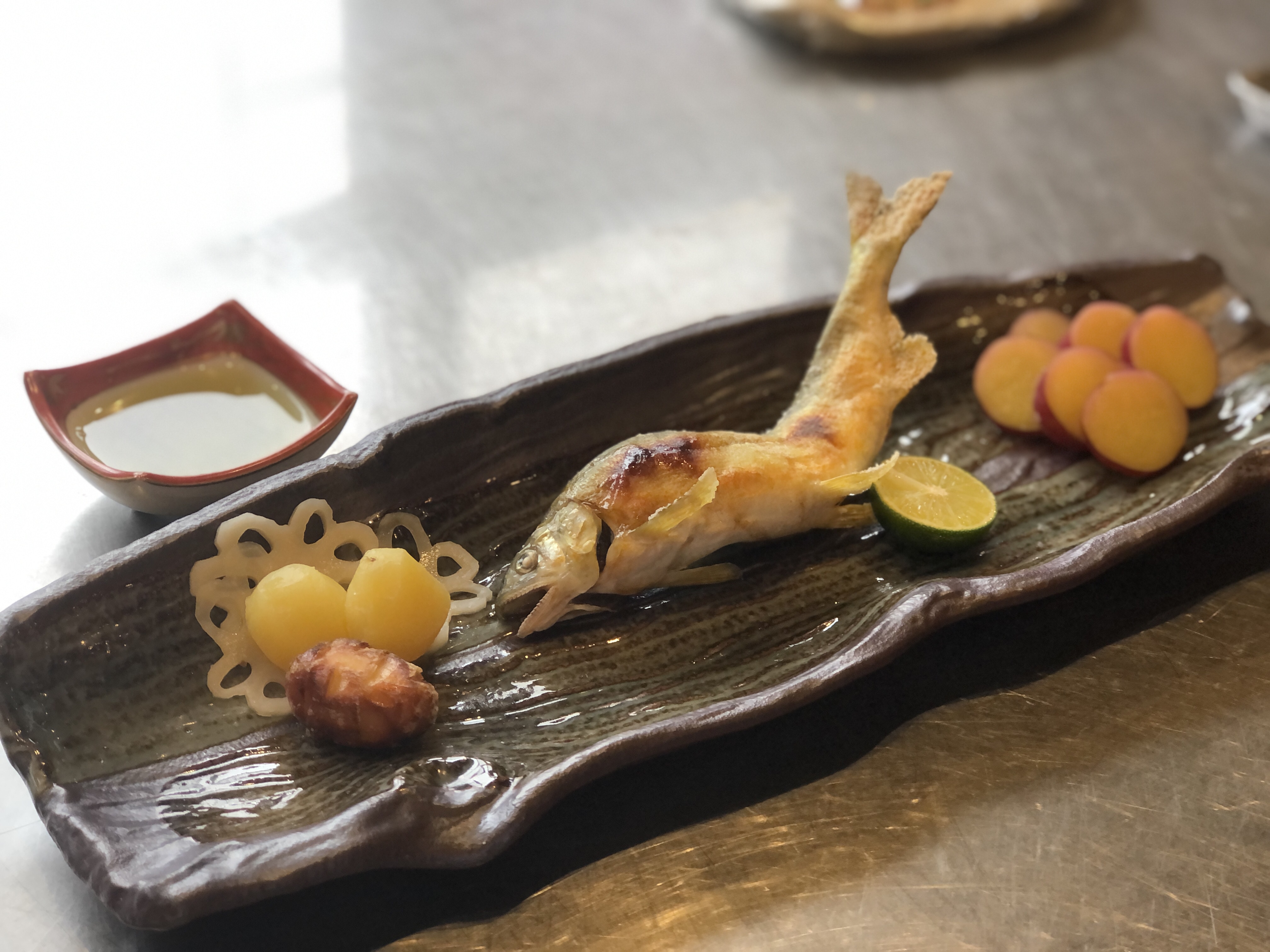 ・ Grilled sweetfish with salt
・ Sweet potato simmered
・ Vinegar lotus root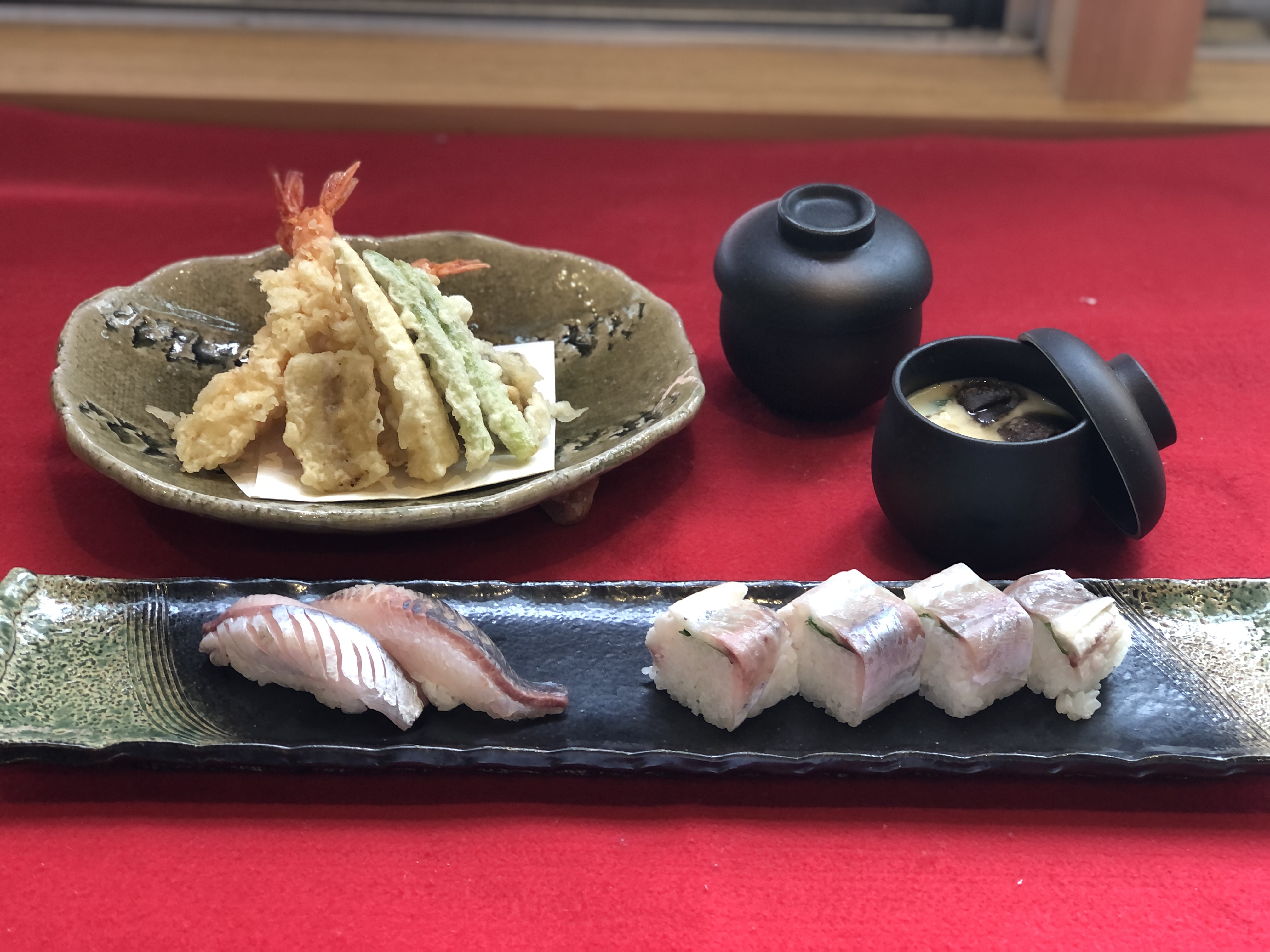 ・ Horse mackerel nigiri sushi, stick sushi
・ Chawanmushi (savoury egg custard)
・ Shrimp, horse mackerel, mackerel, and vegetable tempura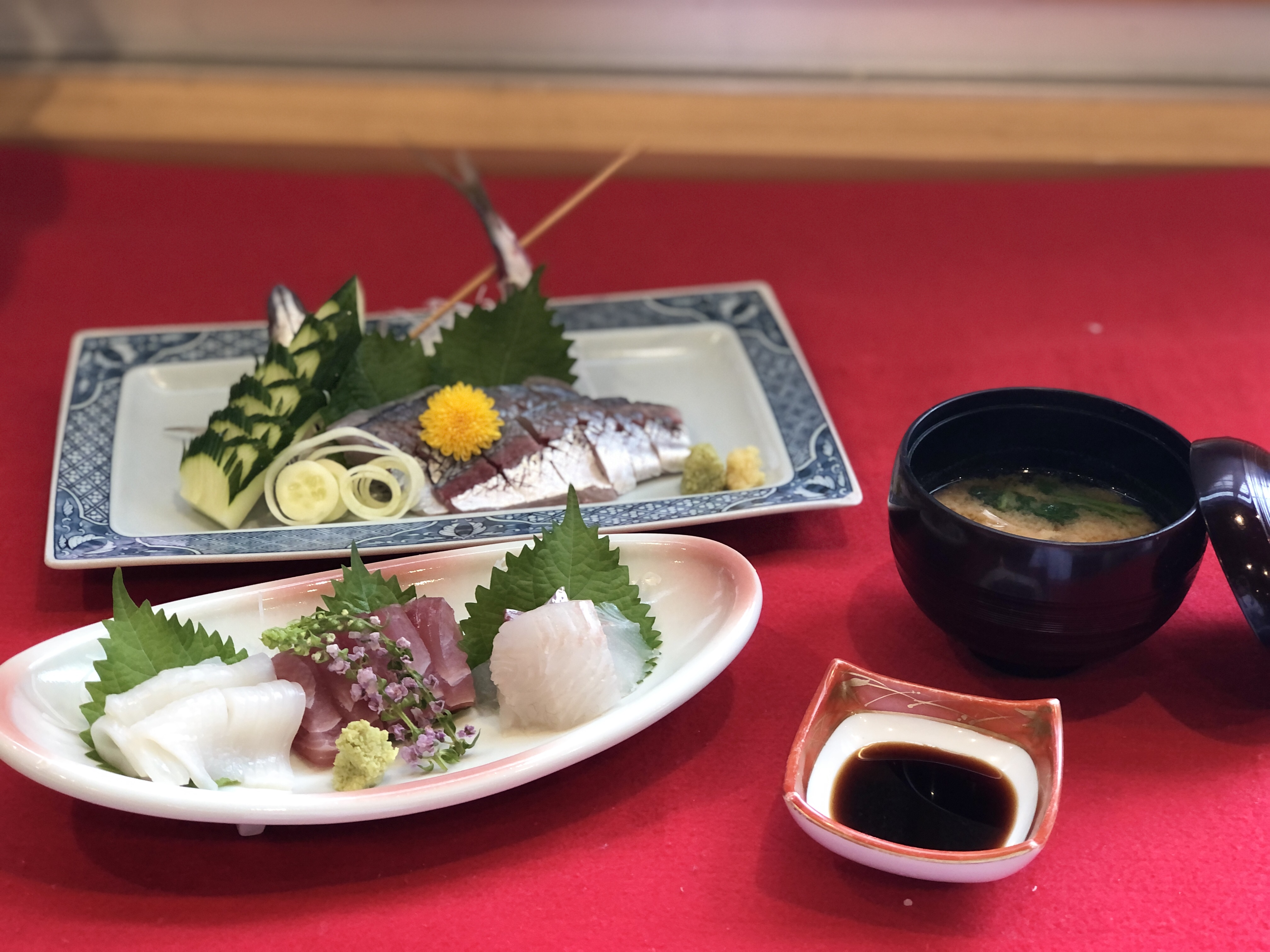 ・ The appearance of horse mackerel
・ Assorted squid, tuna and small squid
・ Rice and miso soup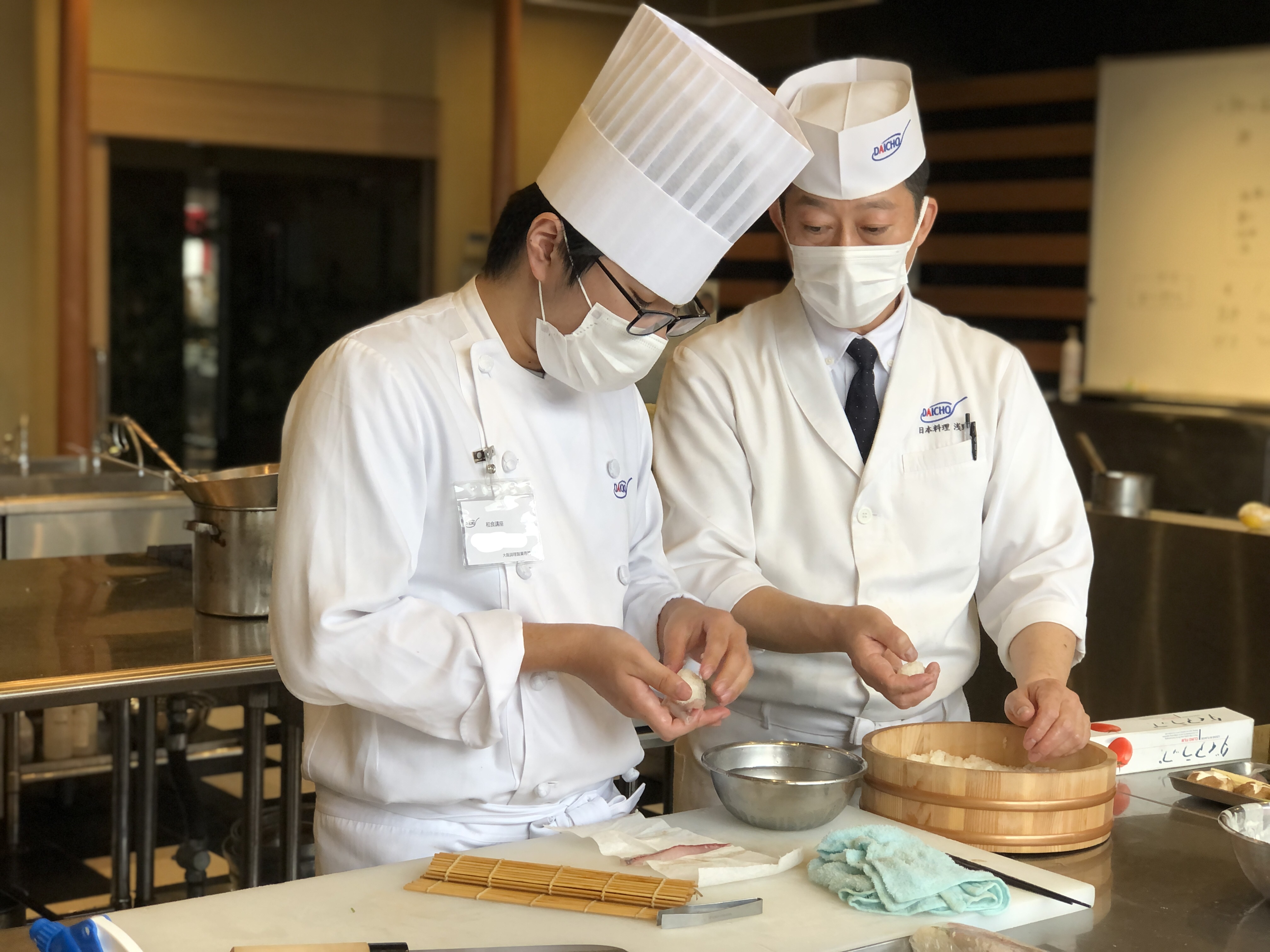 Make vinegared rice and make sushi.
It's difficult to use your hands and adjust your strength.
Roll the egg.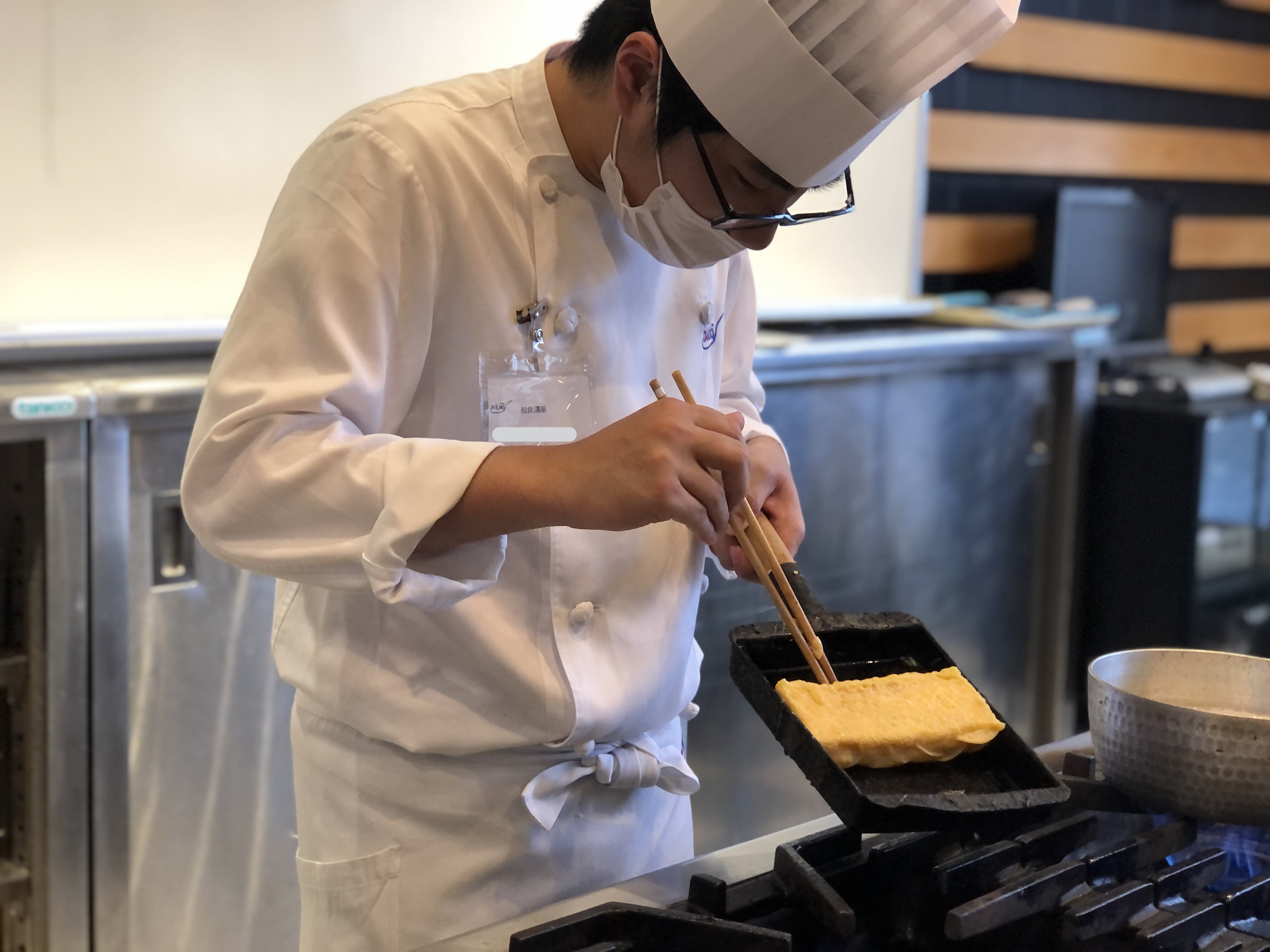 He had many opportunities to roll eggs such as omelet rolls and thick roasted eggs, and he was very good at it.
One of the five days can be taught by a guest chef from outside the college.
Nobuyuki Tamari
chef of Honokawa, which has a restaurant in Kitashinchi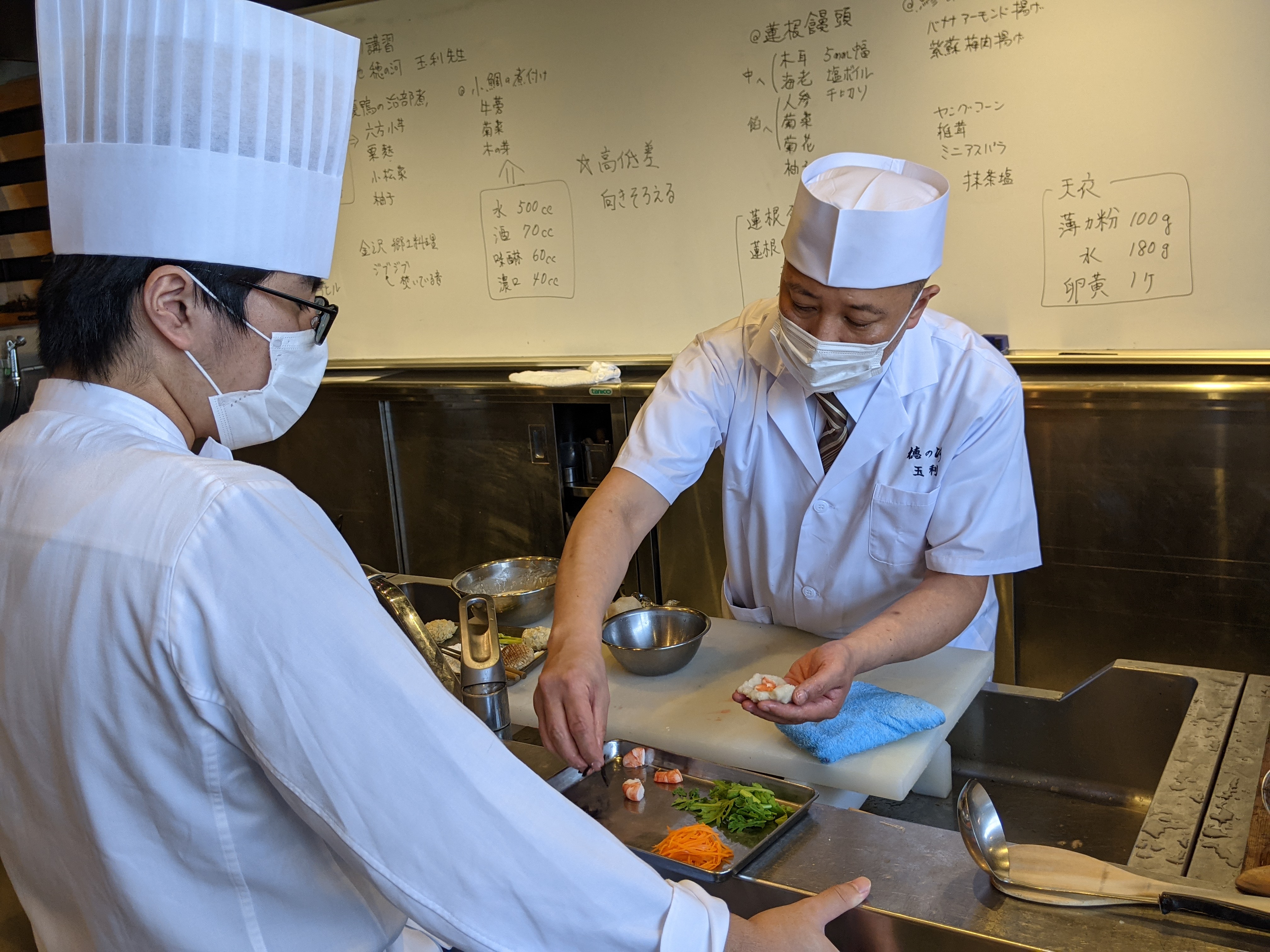 The theme is to identify the fire.
He learned the points through simmered dishes in the morning and tempura in the afternoon.
he also taught some of the menus offered at "Honokawa" ✨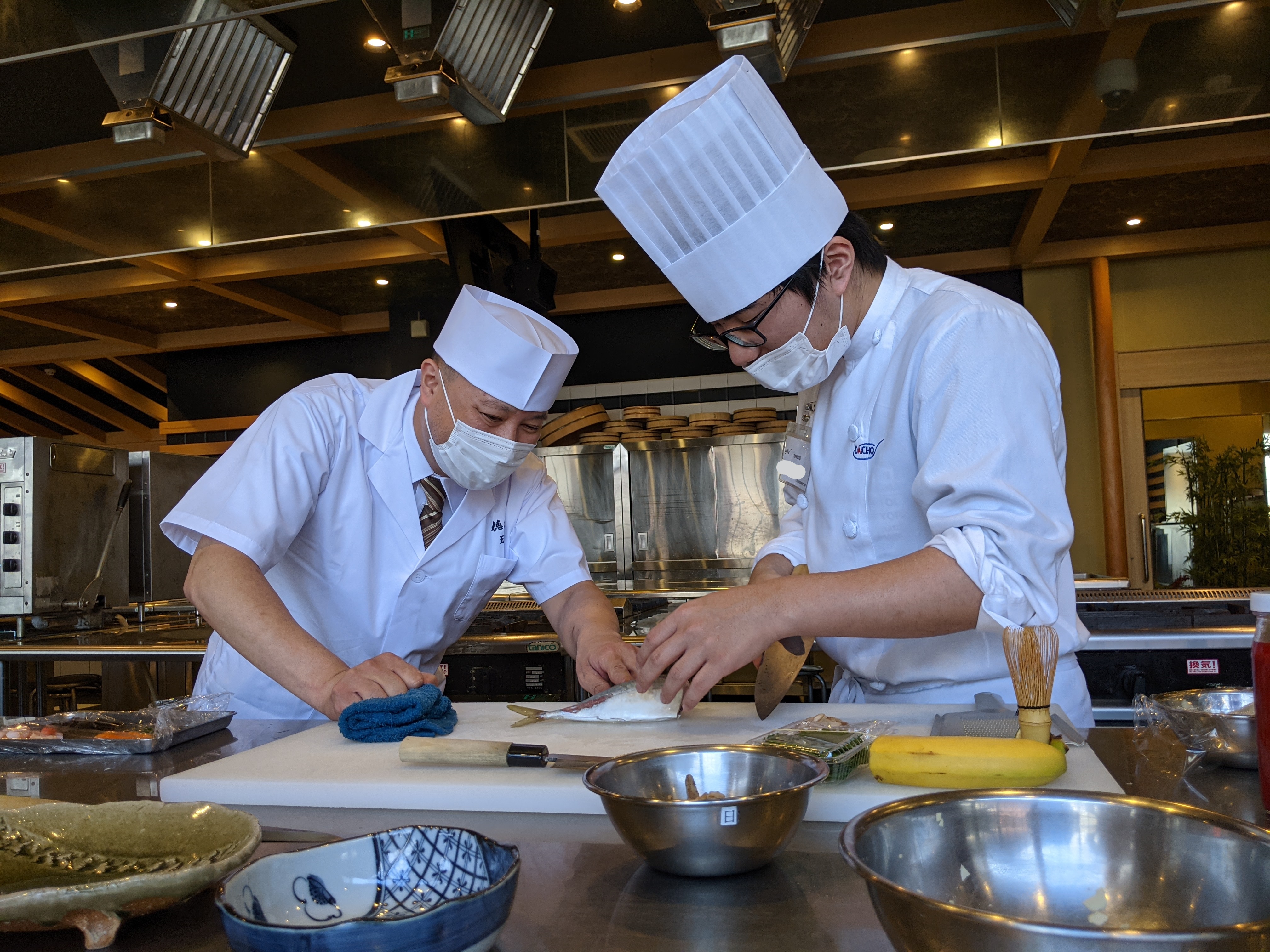 The chef talks about the points of cooking, the importance of taking time and effort, how to approach work, and the awareness of the kitchen is changing according to the times.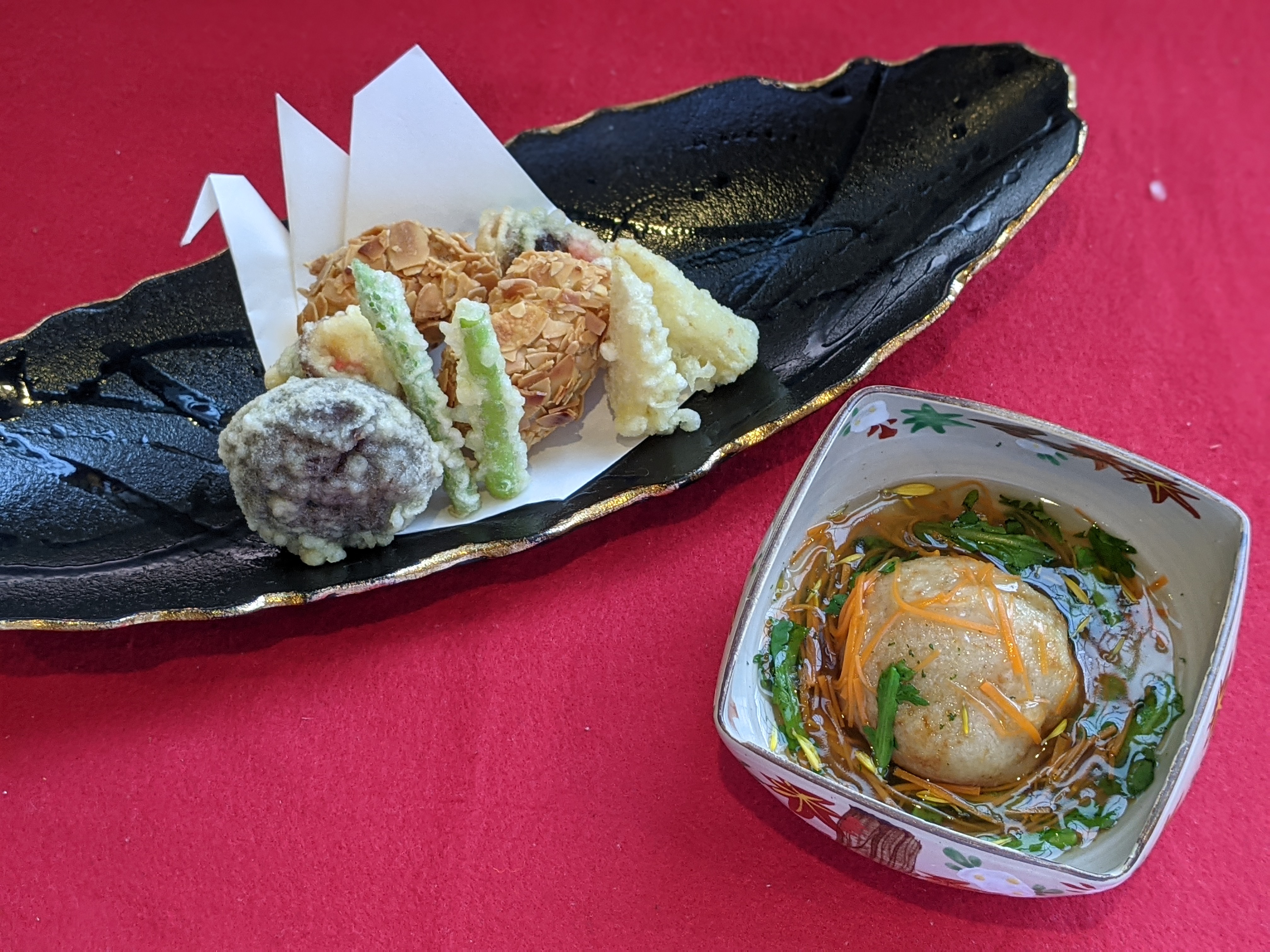 ・ Lotus root bun
・ Tempura (fried mackerel, young corn, shiitake mushrooms, mini asparagus)
How was it ?😊
Today I've introduced just a few of the schooling.
Still, you could feel the charm of the "Japanese food" course.

It is also recommended for those who are interested in cooking but are still uncertain and do not have much time. You can learn at your own pace, and you can definitely improve your skills by schooling.
Moreover!
After taking the correspondence course,If you advance to "Osaka Cooking & Confectionery College, Osaka Cooking & Confectionery College ecole UMEDA, TOKYO YAMANOTE Cooking College, YAMANOTE Cooking & Confectionery College", the tuition fee will be fully exempted.
The 2021 Autumn Course will start in October!
Please check it out here 👌